Automation more innovative.
More efficient production with innovative solutions from
Ingenjörsfirma Evert Johansson AB "There is no such thing as a production process that has not become more effective with automation, our experience shows that!"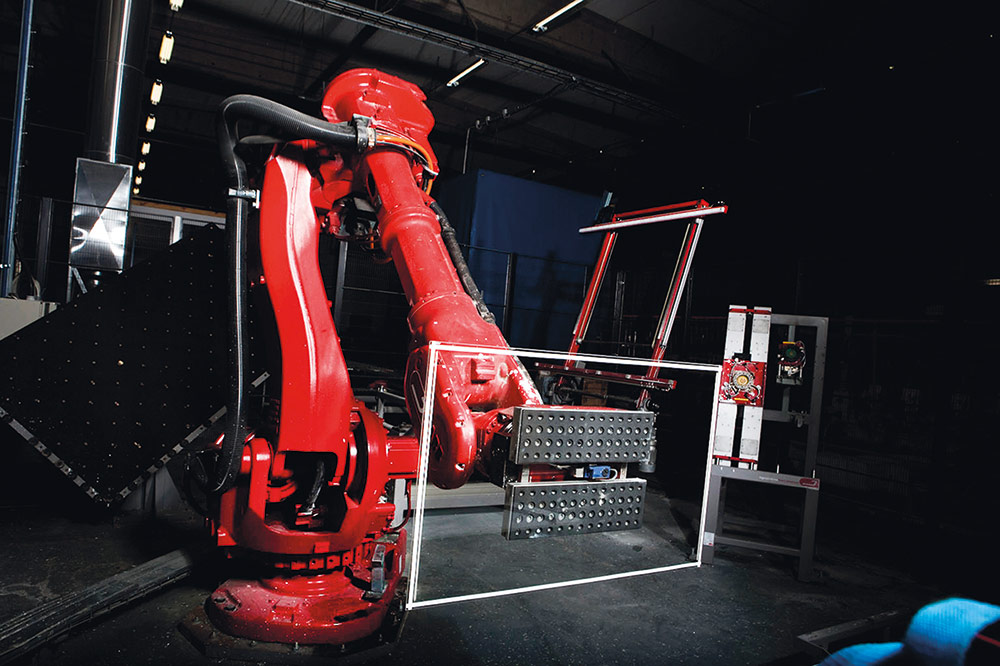 Our competencies
Ingenjörsfirma Evert Johansson was founded in 1956 as an importer of wood processing machines. In the following years, the company continued to develop into a special machine manufacturer and innovator in the fields of robotics and assembly technology. In the Scandinavian and Baltic countries, the company has now become the market leader for assembly systems in the furniture industry.

These many years of experience and innovative solutions for current tasks contribute significantly to the success of our customers.

A turnkey system from E. Johansson AB is therefore a good investment in your future.
Assembly solutions
Efficient automation solutions are the key to successful furniture production. We have developed the Johansson system for this purpose. This is a modularised concept of machines that is successfully used by all well-known furniture manufacturers in the Scandinavian region. System Johansson offers a range of technical solutions that can be combined individually. With System Johansson, we build individual solutions exactly tailored to your needs and at a competitive price.
Automation
Handling and machine assembly are areas whose automation always pays off.

Ingenjörsfirma Evert Johansson offers complex automation solutions including: Robot cells, gantry robots, integrated roller conveyor systems.

We have many years of experience with flexible and innovative solutions, tailored to the needs of our customers.
Special mechanical engineering
Since the company was founded, special machine construction has been an integral part of our company.

We offer our customers from a wide range of industries special solutions that can be used as stand-alone machines or integrated into new or old production lines.
Production control
In order to be able to use the capacity of a production plant effectively, Evert Johansson offers the Operator Interface Ewert (OE). This is an MES (Manufacturing Execution System) based system for production control at the human-machine interface.